Chef: Steve McHugh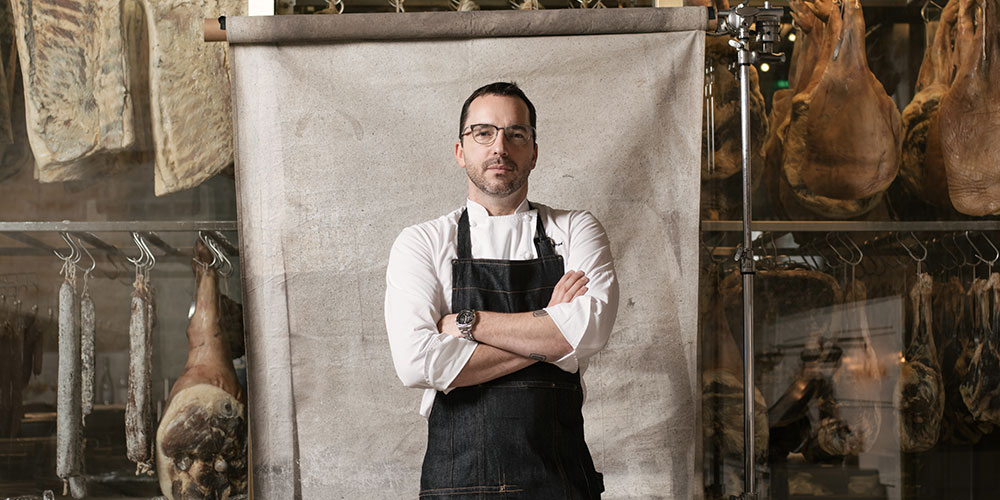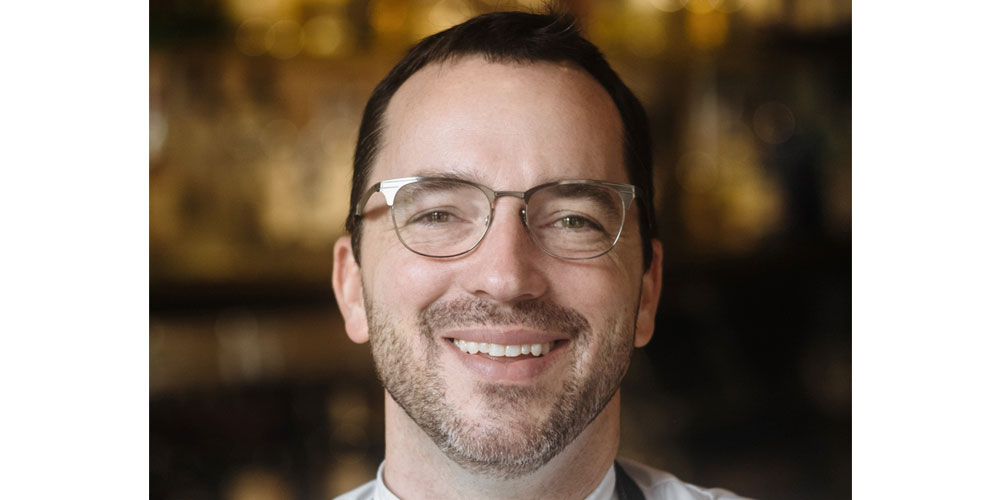 "At ​Cured​, it is a driving philosophy of the restaurant to ensure that nothing goes to waste. Often times we are handling cuts of meat that need hours of tenderizing, and that is where the JULABO Fusionchef™ Sous Vide shines in our kitchen. It's a real workhorse in our small space, and allows me and my chefs to be thoughtful and creative – providing endless possibilities".
Cured
San Antonio, TX
Bio
Chef McHugh's interest in the restaurant world started back on the farm, when he followed an older brother at age 14 to work in a nearby tavern, washing dishes. Within a year he had been elevated to short-order cook, flipping burgers and loving every minute of it. A jazz saxophone scholarship got him to college, but he soon realized that he would rather study cooking, so he made his way to the Culinary Institute of America. For his externship at the prestigious school, Steven requested a placement in New Orleans, where he figured that he could soak in the jazz scene as well as culinary experience. He was right. Upon graduating, he got himself right back down, working with Creole chef Chris Brown at Metro Bistro, as well as for Dickie Brennan and Ralph Brennan of the legendary restaurant family.
On the strength of a single dinner at John Besh's Restaurant August, McHugh dropped off his résumé, and was hired on as chef de cuisine at Besh Steak, in Harrah's Casino. He then made his way to the flagship restaurant, August. It was in that kitchen of incredibly high culinary standards that his creative energy soared. After Katrina, McHugh worked 20-hour days at Besh's side, going through gallons of bleach to scrub out the restaurant, and serving breakfasts to hundreds of FEMA workers from a trailer. "A couple of fine-dining chefs, slinging scrambled eggs for 600 – we didn't know what we were doing!" laughs McHugh, who was glad to be serving in the trenches. He worked his way around the Besh Restaurant Group, becoming chef de cuisine of La Provence, where the former farm boy established a kitchen garden and farmyard. As the floating chef, he was responsible for off-site catering and banquets. Finally leaving his beloved New Orleans to bring Lüke, Besh's old fashioned German-style brasserie, to San Antonio – he met with Texas-sized success.
In January 2010, the thoughtful and energetic chef faced his greatest challenge by far: a diagnosis of cancer. "I remember the moment clearly, because I was in New Orleans, and the Saints had just beaten the Vikings in the Championship Game," he says, wryly. He set out to beat his own opponent, non-Hodgkins lymphoma with two tumors, one the size of a grapefruit – with fierce determination, two operations, and a year of chemotherapy. "My oncologist happens to be a huge foodie, which brought an unlikely element of pleasure to the process," he notes. Now in remission, his check-up visits are more often consumed with the subject of food, than cancer.
McHugh's new lease on life propelled him forward toward a long-held dream with the support of his wife, Sylvia: a restaurant of his own. Its name is "Cured." Located in Pearl, San Antonio's groundbreaking culinary center that occupies the campus of the city's late great Pearl Brewery, Cured refers to more than just the fact of recovered health. It is all about the house-cured meats and a menu of equally time-consuming culinary elements that have been lovingly hand-crafted with just as much care and faith from the finest, freshest local ingredients in a gastro-pub style ambiance. Bitters for the cocktails. Vinegars for the pickling. Pickles – you get the idea. Years in the making, but held to McHugh's own brand of perfection, his gastro-pub opened at the end of 2013.
For his restaurant's logo, McHugh has chosen to incorporate the legendary triple-X insignia that graced bottles and kegs produced on the premises dating back to the 19th century, when it was known as the City Brewery, and then as the San Antonio Brewing Association, and, finally, most recently, as Pearl. The symbol began further back still, in 16th-century Europe, as a rating system by which royal couriers would mark the doors of inns along the path of a royal progress. Those serving particularly good beer received a "XXX," which told the traveling monarch that this was a stop not to be missed. Centuries later, in Texas, the sign was adopted as a symbol of quality beer and pride in the craft of brewing. By combining the triple X's and the hourglass shape, the tertiary mark of Cured unites an ancient symbol of excellence, the history of the Pearl Brewery, and the notion that artisanal craftsmanship takes time.
Cured, the restaurant, says McHugh, cures hunger and thirst. But it does more than nourish the body; it feeds the soul, through McHugh's commitment to helping others. "I studied social work once upon a time when I was in college, and that sense of wanting to make a positive difference in people's lives has never left me. Now, with my own place, I have the perfect platform for that. I can make it up as I go along." For starters, he'll be donating a dollar for every charcuterie board ordered to a different charity each quarter.
"Beyond what was on the plate at Cured, I want to achieve the sense of warmth and support that I remember growing up on the farm, where our kitchen table was the gathering place for the whole community. I want every person's experience to be more than just a meal."
This sense of community reaches far beyond the walls of Cured. Committed to the betterment of his alma mater, The Culinary Institute of America, McHugh was invited to be on the Advisory Council of the CIA San Antonio Campus in April 2014 where he lends his expertise in examining, solving or leveraging various challenges and opportunities that face the campus. Highly active in supporting his local chapter the Leukemia & Lymphoma Society [LLS], McHugh was brought on to the Board of Trustees for the South Central Texas Chapter spring of 2014.